Suntory "Yamazaki Single Malt 12 Year Old" Whiskey (750ML) - JM90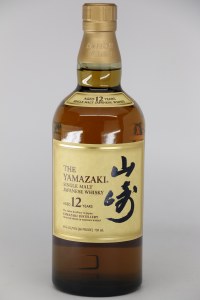 A classic style single malt, with a hint of peat and a nice balance of maltiness. 43%abv
Due to limited supply, limit one bottle per customer. Available in-store only.

----Sorry Three Bottle Max Per Customer---- NO EXCEPTIONS. PLEASE DO NOT CALL. WE DON'T SELL TO RETAILERS.
Code: S-00001101 Share With Friends
For Shipping Within New York City Only