Ecco Domani Pinot Grigio Venezie 2020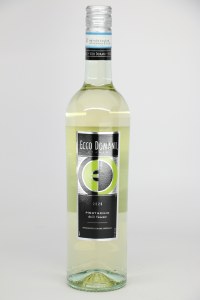 "Ecco Domani Pinot Grigio offers light citrus and delicate floral aromas, tropical fruit flavors and a crisp, refreshing finish. The grapes for this wine were gently crushed and pressed, and the juice was allowed to cold settle prior to fermentation in upright stainless steel tanks for three weeks at an average temperature of 64°F. The wine was aged sur lie for two months and then on light lees until bottling to preserve a clean and full mouthfeel." Winemaker notes

The three regions of Trentino-Alto Adige, Friuli-Venezia Giulia and Veneto encompass the delle Venezie IGT in northeastern Italy. This high altitude region is ideally suited to producing crisp, elegant Pinot Grigio grapes.
Code: W-00000300 Share With Friends
White