Korbel California Sweet Rose Sparkling Wine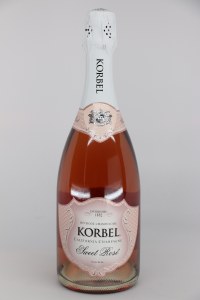 What: Sparkling
Where: California
"Korbel Sweet Rose is made from a complex selection of both red and white grape varietals. The blend is especially designed to have very bright fruit flavors and aromas of raspberry and vanilla. The harvesting of red varietals early in the ripening process helps achieve the desired style for this cuve. The varietal composition of Sweet Rose is Pinot Noir and Zinfandel with a dosage level of 6.0%.

Excellent With:
Fresh fruit or appetizers such as grilled prawns and mango salsa, or with a selection of ripe cheeses."
Code: W-00004058 Share With Friends