Menage a Trois 'White' California Chardonnay, Moscato, Chenin Blanc (750ml)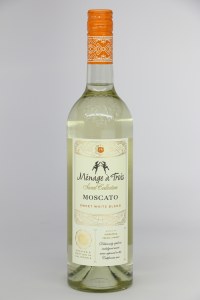 "The Ménage à Trois White is a trip to the islands without the worry of sunburn or bugs. It's undeniably fruity and unabashedly easy. It's meant to be quaffed, not analyzed. The White blend brings together citrus and tropical fruit flavors with crisp acidity. Dare we say it's refreshing? With food or without, alone or with two companions, this is one of the most exhilarating experiences imaginable." Winemaker notes

44% Chardonnay, 34% Muscat Alexandria, 22% Chenin Blanc.
Code: W-00004770 Share With Friends
White