Etienne Guigal Cote Rotie "La Mouline" 2006 - 92-95pts WA (750ML)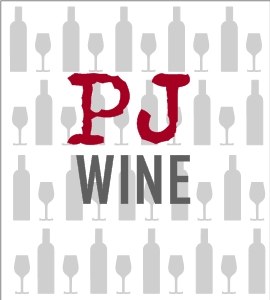 The deep ruby/purple-tinged 2006 Cote Rotie La Mouline exhibits gorgeous notes of plum pudding, espresso roast, black cherry jam, and caramelized, exotic fruits. Full-bodied, fleshy, velvety-textured, and silky with superb richness as well as a sumptuous mouthfeel, this is a tour de force of hedonism and complexity. It should provide immense pleasure over the next 20+ years.

(Not yet released)

While the entire world of wine knows how profound Guigal's red wines are, they may not know that he continues to demonstrate a complete mastery of white wine varietals, from his lowly Cotes du Rhone blend of Roussanne, Marsanne, Viognier, Clairette, and Bourboulenc, to his seriously-endowed dry whites from the northern Rhone. Over recent years, Guigal has been attempting to produce an interesting, fairly-priced, delicious Crozes-Hermitage. (The overall level of quality from this complex appellation is less than exciting.) Guigal is becoming one of the most important producers of high quality St.-Joseph. He fashions three cuvees, a general appellation offering, his St.-Joseph Lieu-Dit St.-Joseph, and the limited production Vignes de l'Hospice, which comes from high elevation, steeply terraced vines planted at the top of the small mountain that dominates the town of Tournon. Along with Chapoutier's St.-Joseph Les Granits, Guigal's Vignes de l'Hospice is one of the most profound wines of the appellation. It comes from a 5.5 acre parcel at the top of the small mountain that dominates the town of Tournon. The soils are decomposed granite with essentially the same soil base as the great vineyard of Hermitage across the river known as Les Bessards. One can argue that by producing the Cote Rotie Chateau d'Ampuis, Guigal is pulling some high quality material away from his Brune et Blonde, and it seems to me that only in the greatest vintages is the Brune et Blonde as consistent as it was in the past. That said, the Chateau d'Ampuis is superb. This cuvee comes from some of the top vineyards planted on the steep hillsides of Cote Rotie, such as Le Clos, La Grande Plantee, La Pommiere, Pavillon Rouge, Le Moulin, and Guigal's most recent purchase, La Viria, which I suspect will become another single vineyard Cote Rotie in a few years. There are around 2,000 cases of this cuvee, and it is aged 30 or more months in 100% new oak. Guigal's single vineyard Cote Roties are other-worldly in nearly every vintage. I have given these offerings more perfect scores than any other wines in the world. They represent three completely different expressions of Cote Rotie, and are made in limited quantities. There are about 1,000 cases of La Landonne, and 500-600 cases each of La Mouline and La Turque. La Mouline, which includes the highest percentage of co-fermented Viognier (11%), is always the more delicate, voluptuous wine with the most complex aromatics. La Turque is a denser, more gamy, meaty effort with approximately 7% Viognier co-fermented. It comes across as a completely different style of wine. La Landonne, which is grown in pure schist on the steep hillsides of the northern-most sector of the appellation, is 100% Syrah. It is the densest, most concentrated, masculine, and tannic of these three cuvees. Regardless of the vintage's style and personality, La Mouline will always be the most flattering to drink young, followed by La Turque, and lastly by La Landonne. All three of these offerings are aged for a remarkably long, 42 month period in 100% new oak barrels (but they are never oaky), and are bottled unfined and unfiltered. They typically have 30+ years of longevity in top vintages. In short, they are singular expressions of greatness from spectacular vineyards that are brought to fruition with non-interventionalistic, creative yet distinctive winemaking. A re-visit to the 2004s has proven that Guigal's long barrel aging can produce wines that are often better out of bottle than they were early in cask, a common occurrence at Guigal.
Code: W00188 Share With Friends