Etienne Guigal La Turque Cote-Rotie 2007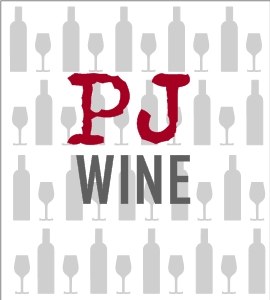 "The 2007 Cote Rotie La Turque's inky/blue/purple color is followed by aromas of asphalt, charcoal, graphite, barbecue smoke, roasted meats/aged beef, blackberries, cassis and violets. With huge body, massive concentration, silky tannins, sweet glycerin and a layered, multidimensional mouthfeel, it can be drunk now or cellared for 25 years." 97pts WA

93% Syrah, 7% Viognier. Age of vines is 25 years.Thermoregulated stainless steel tanks. Automated punching down. Alcoholic fermentation/ 4 week maceration. 42 months in new oak.

Situated on the Côte Brune, "La Turque" facing fully South benefits from maximum exposure to the sun and also from a complex terroir made up of Schist and iron oxide which transmit finesse and strength to the wine. The Côte-Rôtie vineyards cover an area of about 230 hectares and are composed of the Côte Brune, upstream of the river Reynard and the Côte Blonde, situated down-river. These vines were planted by the Romans nearly 24 centuries ago. The Côte Brune makes its mark in a very masculine way with the nearly exclusive presence of Syrah.

"As I have written many times before, no one in the wine world is better at 'raising' a wine (or as the French call it elevage) than Marcel Guigal, who learned the skills from his father, Etienne. Because everyone tends to focus on vintage conditions and terroir, the importance of a wine's elevage is often overlooked, but Guigal's unusually long tank, foudre and small barrel aging regime for all his red wines as well as several of his whites results in an array of remarkable wines time and time again. Even the most challenging vintages, which often taste under-nourished, vegetal and thin in their first year or two of life, tend to take on concentration and character, turning out to be some of the finest wines in many of the most difficult Rhone vintages. Moreover, Guigal's wines always taste better out of bottle than from barrel, which speaks to his honesty and integrity as well as to his brilliance in deciding how long to age a wine in wood or tank, as well as choosing the perfect moment to bottle it. None of this is as simple as it might sound, and that's why Marcel Guigal gets my vote as the reigning genius in terms of the upbringing of his wines." Robert Parker Jr.
Code: W02285 Share With Friends