Leflaive Chassagne-Montrachet 1er Cru 'Clos Saint Marc' 2013 (.750)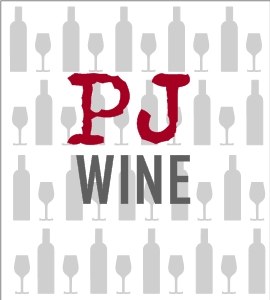 Aged in 25 % of new oak barrel.

Located immediately north of Chassagne-Montrachet village on the middle slopes of the Cote d'Or, this east-facing vineyard Le Clos Saint Marc (1.70 ha) is a part of the A.O.C Chassagne Montrachet 1er Cru "Les Vergers". This vine from our Domaine was used as a garden by the locals in the past . With an exposure to North-East, the vine, 25yrs of age, lies on the rock from Chassagne, the soil is Argilo-calcareous, red and stony, ideal for Chardonnay.

The Leflaive family has been rooted in Puligny Montrachet since 1717. In the 20th century Joseph Leflaive (1870-1953), a descendant of the founder, Claude Leflaive, steadily acquired parcels of prime premier and grand cru vineyards, beginning in Puligny and later across Cote de Beaune and beyond. His sons, Vincent and Jo, took over in 1953. In 1984 Olivier Leflaive, Jo's son, established with brother, Patrick, Olivier Leflaive Freres, which was set up to act as the negociant (a wine buyer and seller) of Domaine Leflaive, and subsequently rented back selected parcels owned by the brothers to their cousin Anne-Claude Leflaive, Vincent's daughter, who took on increasing responsibilities at the Domaine. However, by 2012, the brothers' rented parcels to the Domaine came back to Olivier Leflaive Freres, including: Chevalier-Montrachet Grand Cru; Batard-Montrachet Grand Cru; Puligny-Montrachet 1er Cru Les Pucelles; PulignyMontrachet 1er Cru Les Folatieres; and Meursault 1er Cru Blagny Sous le Dos d'Ane. So, over time, the brothers' firm became a grower and a negociant. As a negociant that focuses on forging durable relationships with some of the best winegrowers on the Cote de Beaune, Olivier Leflaive Freres bottles exemplary AC regional, village, Premiers Crus and Grands Crus, such as wines from Puligny-Montrachet, Chassagne-Montrachet, Chassagne-Montrachet Premier Cru Les Chaumees, Chassagne-Montrachet Premier Cru Les Vergers, Chassagne-Montrachet Premier Cru Abbaye de Morgeot and Chassagne-Montrachet Clos St Marc, and Rully Raclot.
Code: W07327 Share With Friends