Markgraf von Baden 'Bodensee' Muller-Thurgau Baden 2013 (750ML)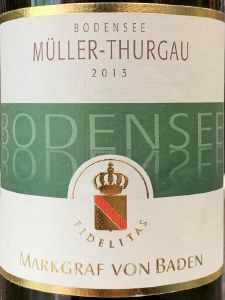 "Bright yellow with silver reflections. Beautiful fruit and spice. Vanilla. Invigorating sweetness and acidity. Subtle sweetness." - Markgraf von Baden

Since the year 1112 we call ourselves the Margrave of Baden. We maintain and cultivate our land in the country, whose name we bear. 135 hectares of vineyards, of which 110 ha at Lake Constance and 25 ha in the Ortenau are in our care.
Code: W07616 Share With Friends