Numanthia 'Termes' Toro 2017 (750ml)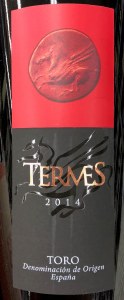 91 pts Wine Advocate
I also tasted the 2014 Termes, which is from a fruit-driven and balanced year, and should be released in the second half of 2017. The fermentation and élevage were similar to the 2013, but the wine already shows some of the changes that are being implemented in the winery. The wine started malolactic in barrel but was then transferred to stainless steel to finish it. They have also reduced the amount of new oak, because they want to show more fruit; however, this is only a transition year when the new team could only do some fine tuning. But I could already detect more freshness; 2014 was a very different year to the atypical 2013, and I see a more lively palate here. The tannins are fine-grained. 2014 is a balanced year, perhaps similar to 2010, and the wine shows good harmony and balance."
Code: W09821 Share With Friends