Kerpen Wehlener Sonnenuhr Riesling Auslese* 2015 (750ml)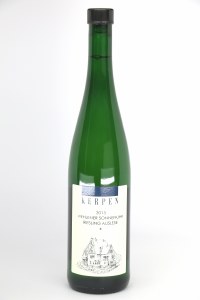 From the Mosel Fine Wines Review, with 91 points
This offers a nicely complex nose of apricot, mango, peach and almond. The wine is smooth and rich on the palate but a great touch of acidity brings freshness to the whole experience. The finish is plain gorgeous and airy as one is left with more fruit-infused almond in the after-taste. 2025-2045.
Code: W10030 Share With Friends