Pingus Flor de Pingus Ribera del Duero 2017 (750ML)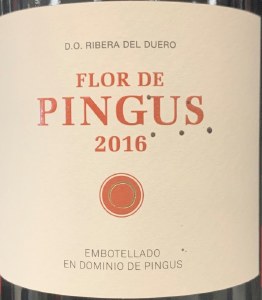 93 pts Wine Advocate
Because of very low yields and a warm and dry season, the 2017 Flor de Pingus was produced from very concentrated grapes with lots of tannin, so they had to do a very soft vinification and an extended élevage, being very careful not to dry out the wine. So, they used less new oak barrels, and the wine was alternatively in barrique and stainless steel, trying to polish the tannins and keep the juiciness and avoid excessive tannins. So, the wine is polished, more than it usually is. It's ripe but without the perfect ripeness of a great vintage. It has character, in a somehow more baroque way. Peter Sisseck compared it to other vintages finished in seven: 1997, 2007. They only produced some 60,000 bottles, when the normal production should have been around 100,000 bottles, which means they lost some 40% of the crop because of the frost. It was bottled in July 2019, later than in other vintages.
Code: W10809 Share With Friends