The Vice Pinot Noir Rose 2018 (750ml)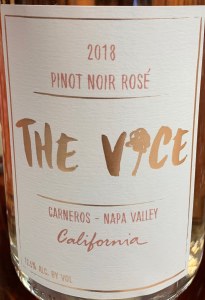 This wine came in eighth place in our 2018 Rosé Taste Off!

I thought this wine was delicious and I just had to enter it into the Taste Off, it turns out our customers agreed! This fresh Pinot Noir rose has beautiful berry aromas and a floral note. Take it for a swirl, it first strikes crisp and mineral, then it turns playful with an elegant long fruity finish, that undoubtedly will lead to another taste. This wine will be your new Vice.
Code: W11073 Share With Friends