Domaine de Baronarques Limoux Blanc Le Chardonnay 2017 (750ml)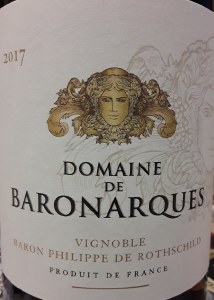 The appearance has a clear, glittering hue and a refined, elegant nose of pear, lychee and lime aromas, joined, with some air, by honey and aniseed notes. The palate is full, lush and balanced with citrus fruit and buttery flavors extended by white blossom notes, leading into a long, lingering and fresh finish.

The Domaine is owned by the Rothschild family of Mouton Rothschild.
Code: W11547 Share With Friends