The Vice Cabernet Sauvignon The House Napa Valley 2018 (750ml)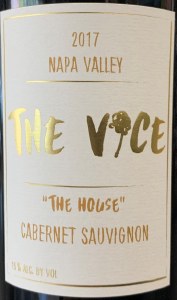 This wine is as black in color as the darkest night! It displays notes of black currants, black cherries, and plums with a hint of vanilla and a waft of pepper. The full-bodied mouthfeel is accompanied with a chewy finish.

The House Cabernet Sauvignon Batch #18 was crafted with minimal interference in both the vineyards and the cellar. Traditional winemaking includes extended skin maceration, aerating pump-overs and nearly 2 years of French Oak aging.
Code: W11740 Share With Friends