Cradle of Wine Gogi's Wine Kakheti 2013 (750ml)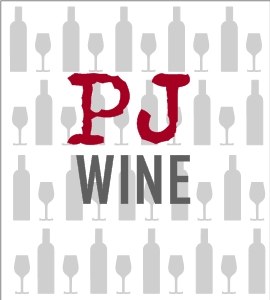 Paul Rodzianko was born in America to a Russian and Georgian background. After working in the concrete business for most of his life, Paul moved to Georgia in 2010 where he opened his first winery. At his winery, Paul is committed to organic farming and showing the world what traditional wine from Georgia is like. His winery, which sits on a hilltop and overlooks the Kakheti region, can hold up to 30,000 liters of wine and is surrounded by a variety of vegetables and plants. His "Gogi" wine is named after Gogi, the man who acted as a mentor toward Paul, teaching him about natural wine techniques and processes.

Grapes: Rkatsiteli (75%), Mtsvane (20%), Chinuri (5%)

Profile: This is a traditional eastern Georgian amber wine. The juice was left on the skins and lees for a period of six months while in the traditional qvevri vessels. The wine attains a deep amber hue due to the extended skin contact. The bouquet is quite fresh with notes of apricot and persimmon with chamomile and even a bit of turmeric on the nose. The palate is rich and broad with some exceptional mouthfeel due to skin contact. The wine is not bitter though, the flavor is moderated with just a touch of residual sugar.

Grape Growing:The grapes are grown on a 7.5 hectare plot sloping towards the Alazani River located in Kakheti, Georgia's most continental and most famous wine region. The grapes are organically farmed. Only indigenous Georgian varieties are used. There is no chemical treatment in the vineyard at all.

Winemaking: The grapes are pressed directly into the qvevri which vary in size between 200L and 2000L. Each qvevri is lined with beeswax to prevent excess oxidation. The qvevri are fired at over 1000 degrees celsius and can be used for hundreds of years. They are left to ferment and macerate inside for a period of six month with direct contact from skins and lees. Only indigenous yeasts are used. During this time, the skins and lees sink to the bottom providing a natural filtration. No sulfur is added to the process.

More About the Wine: In Kakheti, where it is hotter and drier than in other parts of the country, the tradition is to age all of the whites and reds on skins for the entire process. This is to mirror the more harsh climate of the area and provide for wines of greater intensity and structure. In the western part of Georgia, they only do 2/3 of the wine on skins, sometimes less. The wines of Kakheti are thus much darker, more structured, and more aggressive. They are best served at room temperature to bring out the full range of complex aromas.
Code: W11973 Share With Friends