A Los Vinateros Bravos Pipeno Tinto 2018 (Liter)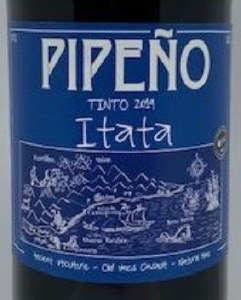 The delicate underbrush aromas of Itatas wild grass, red fruits and a little bit of cassis are aromas and flavours that characterize this wine. A fresh wine, delicate red fruits aromas (cherry, pomegranate), dry grass, and violet notes. The wine is marked by fine grain tannins and minerality that gives a very unique structure and create a long lingering finish with a distinctive mineral character due to the volcanic soils where the old vines thrive.

Big wooden casks of native wood Rauli. We use only native yeast, the Malolactic fermentation
occurs naturally, it is fermented and age in concrete vats, the extraction is very subtle. The skins are basket pressed. The wine is then age in large wood vessels and after 14 months is bottled with a very coarse filtration.
Code: W19187 Share With Friends