Girolamo Russo Etna Rosso 'a Rina 2018 (750ml)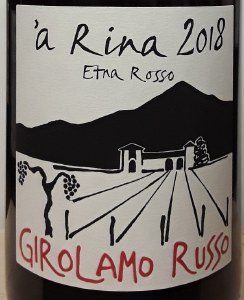 Organic

'A Rina is approximately 94% Nerello Mascalese and 6% Nerello Cappuccio from the contradas of San Lorenzo, Feudo, and Calderara Sottana. It's important to note that "A rina" (meaning sand) is not an entry level wine. Like Bartolo Mascarello's Barolo, Giuseppe believes that the most balanced and complete wine is achieved from being composed from a variety of sites.

'A Rina is fermented in a combination of formats - 2,600 liter barrels, cement, and vat.
Code: W19780 Share With Friends