Ravines Wines Cellar Dry Pinot Rose Finger Lakes 2020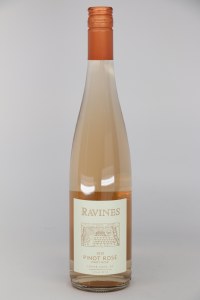 One of our best selling rosés of last year has returned! The 2019 vintage is singing, and trust us this is a song you want to hear. Their Pinot Noir grapes are gently pressed, with optimal skin contact, to enhance the overall character of the wine. A delicate salmon color is alluring in the glass while the zippy acidity is lively on the palate. This is a delectable summer rosé that is hard to beat for the price..

Ravines Wine Cellars is a boutique winery in an emerging world-class wine region, the Finger Lakes of upstate New York. It is the dream and passion of Morten & Lisa Hallgren, a European Winemaker/Oenologist and his Chef/Foodie wife. Together they have created a small, distinctive winery crafting elegant and food friendly wines using Old World winemaking traditions with New World innovation.
Code: W19961 Share With Friends