Vieux Telegraphe Chateauneuf du Pape Rouge 2018 (750ml)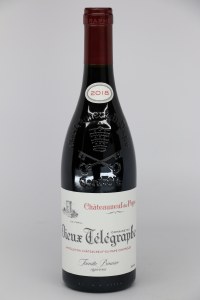 96 pts Wine Advocate
The final blend of the 2018 Chateauneuf du Pape La Crau will include 60 to 65 Grenache, 15 each Mourvdre and Syrah, with the remainder Cinsault. Boasting complex scents of roses, black tea, raspberries and cherries on the nose, it follows that up with a full-bodied palate that's silky and airy in texture yet flavorful and tremendously long on the finish. It fits perfectly with the Brunier's stated goal of pursuing elegance.
Code: W19995 Share With Friends