Please enter keywords and/or select from the filtering options below, then click search.
6 products in this category, displaying products 1 to 6.
California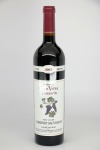 California - Napa Valley
$34.99
$30.97
You Save: 11%
The rich and intense 2003 Cabernet Sauvignon Reserve has a saturated ruby/purple color and is sweet and dark, with a com...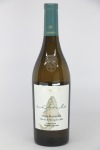 $18.99
$15.97
You Save: 16%
100% Palomino o from two parcels planted in pure albariza chalk in 1986 and 1996 and certified organic since 2003 and 20...
California - Napa Valley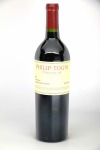 $135.99
$128.97
You Save: 5%
Readers looking for more ripeness, opulence, and an extroverted character should check out the 2004 Cabernet Sauvignon E...
Ribera del Duero
"Vega Sicilia's 2003 Unico, mainly Tempranillo with a balancing 8% of Cabernet Sauvignon, was aged in wood for nearly ...
Rias Baixas
$27.99
$24.97
You Save: 11%
Organic / Biodynamic

Write up is on the 2018 vintage.
Eric Asimov, of The New York Times, recently tasted 20 bottles of...