Please enter keywords and/or select from the filtering options below, then click search.
14 products in this category, displaying products 1 to 14.
California
The 2005 is bottled and made in a rich yet elegant style, with loamy currant, spice and dried berry with a touch of ceda...
Northern Rhone

"The 2005 Ermitage Les Greffieux is a beauty, but it has to take a backseat to the 2006. It has an admirable creme de ca...
California

94pts- Wine Advocate:
"The gorgeous 2005 Maya, a blend of Cabernet Sauvignon (35%) and Cabernet Franc (65%), displays an...
Rioja
93 points - Luiz Gutierrez, The Wine Advocate
"a blend of 70% Tempranillo, 20% Garnacho, 5% Graciano and 5% Mazuelo from...
Rioja

$179.99
$169.97
You Save: 6%
#4 on The Wine Spectator's Top 100 Wines of 2018!

95 pts Wine Spectator
Cedar and sandalwood aromas give way to flavors...
Tuscany

"A dark and inky red, featuring violet, black currant, cedar, sandalwood and iron aromas and flavors. Nonetheless, this ...
Loire Valley - Sancerre

$22.99
$18.97
You Save: 17%
This wine came in third place in our 2019 vintage Rosé Taste Off!
Crafted from 100% Pinot Noir, planted on the terre bl...
Saint Estephe

Representing 55% of the production and cropped at 35 hectoliters per hectare, Cos d'Estournel's final blend in 2010 ...
Margaux

Paul Pontallier was rattling off some interesting statistics about Chateau Margaux. The 2000 (a great, great wine) was 1...
Tuscany
"The 2012 Bolgheri Superiore Ornellaia is very similar to the 2011 Ornellaia that precedes it. These were both hot vinta...
Bierzo
$77.99
$68.97
You Save: 12%
98 pts Wine Advocate
The 2018 Ultreia Valtuille feels very young. Pérez explained that they used more new oak here beca...
Marche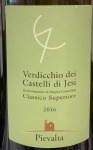 $16.99
$14.97
You Save: 12%
Demeter Certified Biodynamic.
90 pts Vinous Media
Bright straw. The pure but reticent nose opens nicely with aeration to...
Andalucia

Equipo Navazos has released Pedro Ximénez Casa del Inca in vintages 2005, 2006, 2008, 2009, 2010, 2011 and 2013. The ve...
Andalucia

94pts Wine Advocate:
"The Lot 38 La Bota de Viejo Cream Bota No is the sequel to the sweet oloroso that was Lot 19. It o...