Please enter keywords and/or select from the filtering options below, then click search.
3 products in this category, displaying products 1 to 3.
Campania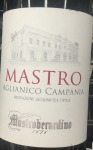 $14.99
$12.97
You Save: 13%
Winemaker Notes:
Deep ruby red in color, this wine offers intense aromas of black cherry, blackberry, violet and spices....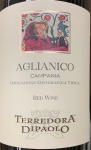 Winemaker Notes:
Ruby purple red wine. Very explosive fruit nose, displaying an intensity of dark cherry, aromas of ripe...
California
$17.99
$15.97
You Save: 11%
LITERS ARE NO LONGER AVAILABLE - 750ml ONLY.

Eric Asimov of The New York Times recently wrote an article: 20 Reds Under...