Please enter keywords and/or select from the filtering options below, then click search.
10 products in this category, displaying products 1 to 10.
Galicia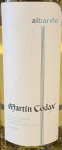 Winemaker Notes:
A refreshing food friendly white wine, Albariño is crisp, elegant and dry and has aromas and flavors o...
Rias Baixas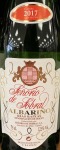 $19.99
$14.97
You Save: 25%
Everyone loved the freshness and minerality of this 100% Albarino from Rias Baixas. The body is pale gold in color wrapp...
Rias Baixas
Marcos Lojo is the winemaker behind this great bottling of Albarino which has been partially barrel fermented in new Fre...
Rias Baixas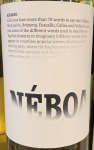 The cooler, higher elevation Condado do Tea subregion gives rise to a fresh, precise expression of Albariño in general ...
Rias Baixas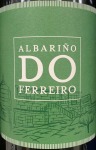 $23.99
$19.97
You Save: 17%
92+pts Wine Advocate
Produced as an exercise of blending, the 2017 Albariño is a blend from the majority of plots they ...
Rais Baixas
Organic / minimal sulfur

Great varietal intensity on the nose. Harmonious and elegant tropical fruits, stone (apricot a...
Rias Baixas

$24.99
$19.97
You Save: 20%
Eric Asimov, of The New York Times, recently tasted 20 bottles of albariño from Rías Baixas and wrote about them in a ...
Rais Baixas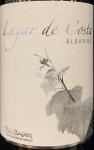 $19.99
$17.97
You Save: 10%
Notes*: 100% estate fruits - Grapes grown on pergola along the ocean in the town of Cambados, the heart of Rias Baixas. ...
Galicia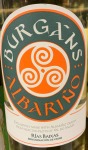 Winery Notes:
"Light yellow. An exotically perfumed bouquet evokes ripe melon, nectarine and mango, with hints of lemon ...
Rias Baixas

$14.99
$12.97
You Save: 13%
"Light gold. Vibrant aromas of fresh orchard fruits, tangerine, smoky lees and jasmine, with a strong mineral overlay. S...