Please enter keywords and/or select from the filtering options below, then click search.
5 products in this category, displaying products 1 to 5.
Alsace
Cremant d'Alsace Brut CATTIN is a dry and fruity sparkling wine with delicate bubbles. It's the perfect drink for ce...
Alsace
$18.99
$15.97
You Save: 16%
100% Pinot Noir; 100% "methode traditionelle", and 100% delicious. This bright, strawberry and cherry tinged sparkler fr...
Alsace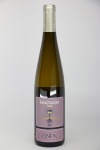 $19.99
$14.97
You Save: 25%
Organic

Off Dry
Oregon

91 pts Vinous
Extremely pale, vaguely hazy onion skin. Ripe pear, melon and hyacinth scents are complemented by a subtle...