Please enter keywords and/or select from the filtering options below, then click search.
2 products in this category, displaying products 1 to 2.
Other - Southern Italy
$15.99
$13.97
You Save: 13%
This fresh, zesty red blend offers a pleasing mix of fruit, earth and spice tones. Plush red cherry and plum flavors mel...
Other - Southern Italy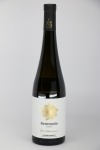 $24.99
$19.97
You Save: 20%
Organic

Incredibly aromatic dry white from Calabria. The wine displays a zippy acidity, mineral note, and clean crisp t...