Please enter keywords and/or select from the filtering options below, then click search.
2 products in this category, displaying products 1 to 2.
Sardinia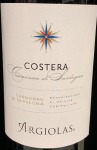 Costera shows the typicity of the Cannonau grape with flavors of very ripe strawberries, black cherries, herbs, and spic...
(none)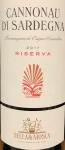 $14.99
$12.97
You Save: 13%
Winemaker's Notes:
Color: Initially dark, ruby red, during maturation it loses intensity and takes on a warmer tone. Aro...