Please enter keywords and/or select from the filtering options below, then click search.
11 products in this category, displaying products 1 to 11.
Western Cape
Winemaker Notes:
Pale golden hay in color, this Chenin Blanc has a nose suggestive of spring flowers with hints of honey...
California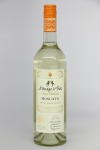 "The Ménage à Trois White is a trip to the islands without the worry of sunburn or bugs. It's undeniably fruity and ...
Loire Valley
Organic

Chenin Blanc and Chardonnay
Loire Valley
$24.99
$21.97
You Save: 12%
Organic / Natural

100% Chenin Blanc from 80 year old vines.
Beautiful pale golden yellow. Notes of honeysuckle with pea...
California

$12.99
$11.97
You Save: 8%
This blend exhibits classic Chenin Blanc character with ripe melon and creamy pear on the nose. The Viognier adds aromas...
Loire Valley

Organic

9.6 hectares of Chenin Blanc grown on hillsides along the Loire River. South and southwest facing. The Soil is ...
South Africa

"Hints of lanolin, waxy green-apple skin and lime peel add depth to the pear, melon rind and honeycomb core of this deli...
Languedoc-Roussillon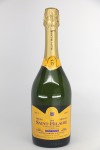 $15.99
$12.97
You Save: 19%
Winemaker Notes:
"More than a century before champagne, the Benedictine Monks of the Abbey of Saint-Hilaire in the South...
Mendocino
Organic/Natural Wine
The owners/winemakers Matt and Eric created Enlightenment Mountain with the intention to highlight ...
Loire Valley

$18.99
$16.97
You Save: 11%
Domaine du Pas Saint Martin is located in primarily in Saumur, Loire Valley with vineyards primarily in Saumur, but also...
Loire Valley

$16.99
$13.97
You Save: 18%
This wine came in ninth place in our 2018 Rosé Taste Off!

A blend of Certified Organic Gamay, Côt, Cabernet Franc and...