Please enter keywords and/or select from the filtering options below, then click search.
12 products in this category, displaying products 1 to 12.
California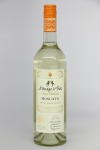 "The Ménage à Trois White is a trip to the islands without the worry of sunburn or bugs. It's undeniably fruity and ...
Western Cape

Loire Valley
Organic

Chenin Blanc and Chardonnay
Loire Valley
Organic / Natural

100% Chenin Blanc from 80 year old vines.
Beautiful pale golden yellow. Notes of honeysuckle with pea...
California

$12.99
$11.97
You Save: 8%
This blend exhibits classic Chenin Blanc character with ripe melon and creamy pear on the nose. The Viognier adds aromas...
South Africa

Tasting Notes:
An abundance of fruity aromas, citrus with a sweet oak spice. A medium bodied wine with a sweet lingering...
South Africa

"Hints of lanolin, waxy green-apple skin and lime peel add depth to the pear, melon rind and honeycomb core of this deli...
Languedoc-Roussillon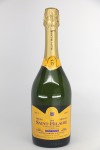 $15.97
$12.97
You Save: 19%
Winemaker Notes:
"More than a century before champagne, the Benedictine Monks of the Abbey of Saint-Hilaire in the South...
Mendocino
Organic/Natural Wine
The owners/winemakers Matt and Eric created Enlightenment Mountain with the intention to highlight ...
Loire Valley

$18.99
$16.97
You Save: 11%
Domaine du Pas Saint Martin is located in primarily in Saumur, Loire Valley with vineyards primarily in Saumur, but also...
Loire Valley

$16.99
$13.97
You Save: 18%
This wine came in ninth place in our 2018 Rosé Taste Off!

A blend of Certified Organic Gamay, Côt, Cabernet Franc and...