Please enter keywords and/or select from the filtering options below, then click search.
4 products in this category, displaying products 1 to 4.
Veneto
$16.99
$14.97
You Save: 12%
92pts James Suckling:
"Exuberant morello cherries, raspberry coulis and subtler notes of dried orange peel come to the s...
Veneto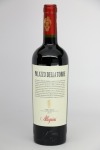 90 pts Wine Spectator
Notes of black cherry preserves, delicate spice and fig cake are rich and fragrant in this elegant...
Veneto
$15.99
$13.97
You Save: 13%
Second place in our 2020 vintage Rose Tste-Off!

Hailing from northern Italy and consisting of Corvina, Trebbiano, Syrah...
Veneto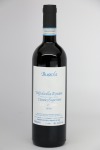 $23.99
$16.97
You Save: 29%
Second Place finisher in our 2020 Wine of the Year blind taste-off!

The 2016 Valpolicella Ripasso Ca' del Laito Class...