Please enter keywords and/or select from the filtering options below, then click search.
31255 products in this category, displaying products 1 to 24.
Other - Southern Italy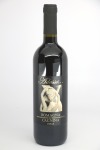 $10.99
$8.47
You Save: 23%
For those who like their reds on the sweet side, this fruit-filled treat is just the thing. Lots of juicy red berries th...