Please enter keywords and/or select from the filtering options below, then click search.
2 products in this category, displaying products 1 to 2.
Campania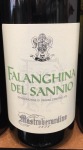 The nose whacks you with a cool sea-breeze of peach, pesto, and salt. It's also got this fantastic fennel thing going on...
Campania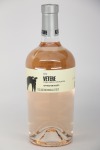 $21.99
$19.77
You Save: 10%
The winner of our 2019 vintage Rosé Taste-Off!
Made from organically grown Aglianico grapes, by one of the top produce...