Please enter keywords and/or select from the filtering options below, then click search.
6 products in this category, displaying products 1 to 6.
The delightful one liter bottle has only 12% abv. There is no malolactic fermentation. This is a crisp, refreshing Grune...
$19.99
$17.97
You Save: 10%
Organic

Review is on the 2017 vinrage.
92pts-Wine Spectator:
Lovely aromas of lily, rose, vanilla and coconut accent th...
Niederosterreich
Organic

Austrian born gruner veltliner offers one of the best white wine values in the world, especially when they come...
Kamptal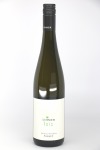 $15.99
$14.97
You Save: 6%
Review is on the 2018 vintage.
90pts- Wine Enthusiast:
"This wine leads with the fruity scent of fresh Conference and ye...
Osterreich
$21.99
$18.97
You Save: 14%
Organic / Natural / Orange Wine

50% Roter Veltliner, 50% Gruner Veltliner
Harvested from 1.5ha of vineyards planted in ...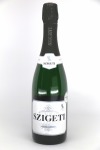 90pts-Wine Enthusiast:
"Glimpses of golden ripe mirabelle plum and the slightest hint of lovage create a lovely nose and...