Please enter keywords and/or select from the filtering options below, then click search.
4 products in this category, displaying products 1 to 4.
Lombardy

Lombardy

Semi Sweet red that has a slight spritz.

Also known as "Blood of Judas" or more quickly "Blood Wine." A sweet wine, bri...
Lombardy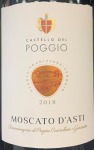 Winemaker Notes:
Fermentation is allowed to progress until the wine has obtained 5% alcohol. Then the grape's natural su...
Sicily

$19.99
$16.97
You Save: 15%
Organic / Natural

Organically farmed Nero d'Avola that is fermented in stainless steel and then left on the fine lees...