Please enter keywords and/or select from the filtering options below, then click search.
8 products in this category, displaying products 1 to 8.
Penedes
Organic
Winemaker Notes:
Parellada (locally, Montonec), Macabeo, Chardonnay, and a touch of Malvasía deSitges. Parellad...
Basilicata

60% Malvasia 20% Santa Sofia 20% Cingules

Orange wine
Puglia
From Negroamaro grapes, with minor additions of Malvasia Nera and Montepulciano. Ruby red wine with garnet effects, inte...
Umbria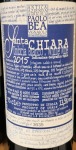 $49.99
$42.97
You Save: 14%
Review is on the 2015 vintage.
91 pts Wine Advocate
Made with Grechetto, Malvasia, Garganega, Sauvignon and Chardonnay i...
Emilia Romagna
$38.99
$33.97
You Save: 13%
Orange Wine

25% Malvasia di Candia Aromatica, 25% Marsanne, 25% Ortugo, and 25% yet-unknown varietal
This blend comes f...
Canary Islands

$34.99
$29.97
You Save: 14%
90 pts Wine Advocate
Yes, they even produce some sparkling wine, like the NV Brut Nature produced with Malvasia grapes f...
Dao
$22.99
$19.97
You Save: 13%
Orange Wine

The second vintage of Joao's orange wine features a new blend of 28% Siria, 24% Bical, 18% Cerceal Branc...
Valencia

$19.99
$17.97
You Save: 10%
Organic
Spanish for saffron, Safra is a wine that shows thegrowing confidence of Pablo Calatayud in the ancient stone la...