Please enter keywords and/or select from the filtering options below, then click search.
5 products in this category, displaying products 1 to 5.
Montsant

$25.99
$20.97
You Save: 19%
90+pts Wine Advocate
The white Garnacha Blanca 2016 Blanc d'Orto was cropped from a very dry year. It fermented after on...
Montsant
$19.99
$17.97
You Save: 10%
Organic / Biodynamic

90 pts Wine Advocate
They are very happy with the 2017s, and I previewed the 2017 Altaroses, the e...
Montsant
Review is on the 2016 vintage.
91pts Wine Advocate
All three colors of wine are produced from vines that grow in the vil...
Monsant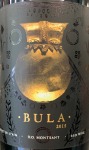 Winemaking Notes:
Brilliant ruby color. Fresh and assertively perfumed, displaying an array of red and dark berry scents...
Montsant

Organic

80% Garnacha 20% Syrah
This Rhone-styled blend with a Spanish flair is rockin' good! It is a mid-weight red w...