Please enter keywords and/or select from the filtering options below, then click search.
7 products in this category, displaying products 1 to 7.
Piedmont
Wine Spectator:
A bright Moscato, with lively acidity and flavors of white peach puree, aromatic lilac, crushed almond a...
Piedmont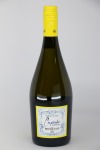 Winemaker:
-"Any occasion can be worthy of a toast of our Moscato d'Asti. Vibrant and expressive with dominant floral no...
Piedmont
Winemaker Notes:
Pale sunshine yellow color and slight frizzante, this Moscato d'Asti has intense aromas of peaches, r...
Lombardy

Winemaker Notes:
Fermentation is allowed to progress until the wine has obtained 5% alcohol. Then the grape's natural su...
California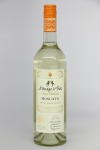 "The Ménage à Trois White is a trip to the islands without the worry of sunburn or bugs. It's undeniably fruity and ...