Please enter keywords and/or select from the filtering options below, then click search.
10 products in this category, displaying products 1 to 10.
Piedmont

$21.99
$17.97
You Save: 18%
Organic

A rustic expression of Nebbiolo from Monforte, Piedmont. Ready to drink young with it's beautifully perfumed bo...
Piedmont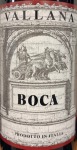 $29.99
$26.97
You Save: 10%
Organic

94 pts Vinous
A total stunner. Sweet tobacco, licorice, black cherry, plum and earthy notes develop with a bit ...
Piedmont
"This was my first creation. The wine I use is a Nebbiolo from Barbaresco that comes from the Rabaja hill. It is produce...
Piedmont
$36.99
$31.97
You Save: 14%
100% Nebbiolo grown in calcareous clay soils in La Morra. Traditional maceration with the skins for 40 days in steel wit...
Piedmont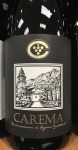 $23.99
$19.97
You Save: 17%
Review is on the 2016 vintage.
93 pts Vinous
The 2016 Carema Classico is a wine of unreal beauty. Orange peel, spice, st...
Lombardy

$15.99
$13.97
You Save: 13%
91 pts Wine Advocate
The Nino Negri 2016 Valtellina Superiore Quadrio is a blend of 90% Nebbiolo and 10% Merlot and repr...
Piedmont

$24.99
$21.97
You Save: 12%
92 pts Vinous
The 2016 Spanna Cuvée Bernardo Vallana is another fabulous wine from this historic estate. Bold and racy,...
Piedmont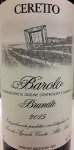 $169.99
$149.97
You Save: 12%
Organic / Biodynamic

96 pts Wine Advocate
This is a new wine from Ceretto and a great success for a debut. The 2015 Ba...
Valle D'Aosta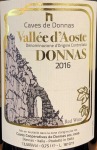 $22.99
$19.97
You Save: 13%
Dark red. Knockout perfume of sour red cherry, iron, dried rose petals and sweet spices. At once creamy and juicy, with ...
Piedmont

$39.99
$37.97
You Save: 5%
93 pts Wine Advocate
Azelia's classic 2016 Barolo shows a spicy or savory personality with accents of laurel leaf, eucal...