Please enter keywords and/or select from the filtering options below, then click search.
11 products in this category, displaying products 1 to 11.
Piedmont
Piedmont

Piedmont
"This was my first creation. The wine I use is a Nebbiolo from Barbaresco that comes from the Rabaja hill. It is produce...
Piedmont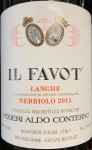 93 pts James Suckling
A beautiful wine with a chocolate, lemon and orange character on the nose and palate. Full body, d...
Piedmont

Produttori di Carema is a producer of top quality Nebbiolo in Torino, located in the utmost northwestern region of Piedm...
Piedmont
"The flagship of the estate, the Boca is 75% Nebbiolo, 20% Vespolina, and 5% Uva Rara. Spontaneous fermentation takes p...
Piedmont
$65.99
$59.97
You Save: 9%
94 pts Wine Advocate
The Ceretto 2015 Barolo is a great wine to pair with fassona, the famous beef from this region, or ...
(none)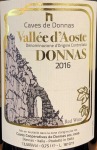 Review is on the 2015 vintage.
93 pts Vinous Media
Dark red. Knockout perfume of sour red cherry, iron, dried rose petal...
Piedmont
$69.99
$61.97
You Save: 11%
The Ferrando family has produced and traded wine for five generations. Ferrando Vini was founded in 1890 by Giuseppe Fer...
The wine is a blend of two indigenous grapes, Callet and Mantonegro, plus a splash of Cabernet Sauvignon. This is fanta...
Sicily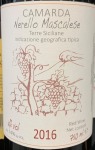 The bouquet of this wine is mesmorizing! "Nebbiolo of the South!"
The Company Camarda was founded in the early '60s in P...