Please enter keywords and/or select from the filtering options below, then click search.
9 products in this category, displaying products 1 to 9.
Piedmont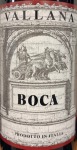 $29.99
$25.97
You Save: 13%
Boca is a hidden jewel! If Gattinara is the King, Boca is the Queen. The best words to describe this wine are elegant, f...
Piedmont

Piedmont
"This was my first creation. The wine I use is a Nebbiolo from Barbaresco that comes from the Rabaja hill. It is produce...
Piedmont
$69.99
$61.97
You Save: 11%
The Ferrando family has produced and traded wine for five generations. Ferrando Vini was founded in 1890 by Giuseppe Fer...
Piedmont
Organic

Winemaker note: This wine displays a nose of primary aromas (floral, rose, violet, and citrus hints of orange p...
Piedmont
"The flagship of the estate, the Boca is 75% Nebbiolo, 20% Vespolina, and 5% Uva Rara. Spontaneous fermentation takes p...
Piedmont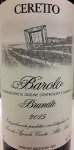 $169.99
$149.97
You Save: 12%
Organic / Biodynamic

96 pts Wine Advocate
This is a new wine from Ceretto and a great success for a debut. The 2015 Ba...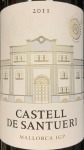 The wine is a blend of two indigenous grapes, Callet and Mantonegro, plus a splash of Cabernet Sauvignon. This is fanta...
Sicily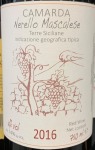 The bouquet of this wine is mesmorizing! "Nebbiolo of the South!"
The Company Camarda was founded in the early '60s in P...