Please enter keywords and/or select from the filtering options below, then click search.
4 products in this category, displaying products 1 to 4.
California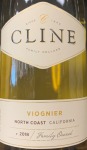 WINEMAKER'S NOTES
This varietal comes to us from the Northern Rhône Valley in France. Presumed to have arrived from D...
Northern Rhone

"The 2005 Ermitage Les Greffieux is a beauty, but it has to take a backseat to the 2006. It has an admirable creme de ca...
Northern Rhone

"The 2007 Cote Rotie La Turque's inky/blue/purple color is followed by aromas of asphalt, charcoal, graphite, barbecue...
Costieres De Nimes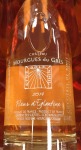 $12.99
$11.67
You Save: 10%
This wine came in eighth place in our 2019 vintage Rosé Taste Off!
This was the richest on the palate of our top ten Ro...