Please enter keywords and/or select from the filtering options below, then click search.
10 products in this category, displaying products 1 to 10.
Sherry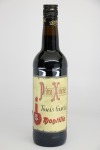 Winemaker Notes:
"Bright. Transparent. Brilliant. Thick. Dark mahogany color with iodized blinkings. Intense aroma, with...
Andalucia

$18.99
$16.97
You Save: 11%
Varietal/Blend: 100% Pedro Ximénez
Farming: Lutte Raisonnée
Aging: Solera aging for 15 years
Alcohol: 15%
Soil: Albari...
Spanish Brandy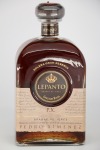 Andalucia
$17.99
$15.97
You Save: 11%
93pts Wine Advocate:
"The much sweeter, honeyed, syrupy 2008 Pedro Ximenez de Anada exhibits a dark amber color along wi...
Andalucia
What: Pedro Ximenez

Where: Sherry, Spain

Why: Because for the money this is one of the most intense PX's we've eve...
Montilla-Moriles
Winemaker Notes:
"Criaderas' originating this wine have been thoroughly and naturally kept since 1886. They have been ra...
Montilla-Moriles
$14.99
$10.77
You Save: 28%
Semi dry white blend of Pedro Ximénez and Moscatel. Only 10% abv.

In the historic town of Montilla, south of Cordoba, ...
Sherry
93 pts Wine Advocate
The first Amontillado I tasted was the NV Amontillado Tomás García, which is said to be 20 to 25 ...
Andalucia

94pts Wine Advocate:
"The Lot 38 La Bota de Viejo Cream Bota No is the sequel to the sweet oloroso that was Lot 19. It o...
Andalucia
Wine Spectator:
"Plump and on the sweet side, with golden raisin, date, pear eau-de-vie and peach melba notes, backed by...