Please enter keywords and/or select from the filtering options below, then click search.
13 products in this category, displaying products 1 to 13.
Alto Adige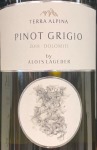 $14.99
$12.97
You Save: 13%
Winery Notes:
"Pinot Grigio, also called Grauburgunder or Pinot Gris, is currently the most commonly cultivated white wi...
(none)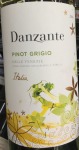 The Danzante Pinot Grigio boasts an intensive straw yellow. The bouquet is rich with aromas of tropical fruit, such as p...
Tre Venezie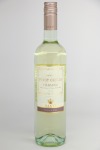 Winemaker Notes:
Santi Pinot Grigio thrives in the Valdadige vineyard, situated along the Adige Valley. A close-focused ...
Tre Venezie
Pinot Grigio thrives in the Alpine air of northeastern Italy, and this version from Kris is no exception. The expression...
Tre Venezie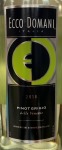 $10.97
$8.97
You Save: 18%
"Ecco Domani Pinot Grigio offers light citrus and delicate floral aromas, tropical fruit flavors and a crisp, refreshin...
Alto Adige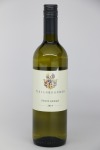 $13.99
$11.97
You Save: 14%
Winemaker Notes:
This Pinot Grigio is pale yellow to sandy in color and subtle in its bouquet, with fruity notes of pear...
Sicily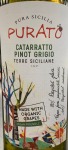 Winery Notes:
"Varietals: 60% Cataratto, 40% Pinot Grigio. No artificial fertilizers or pesticides are used in the viney...
Veneto
Organic / Natural / No Sulfites

100% Pinot Grigio from 15 year-old, estate-grown vines planted in alluvial soils, rich ...
Friuli-Venezia-Giulia
91pts-James Suckling:
"Plenty of spice and dried lemon character with peach follow through to a full body and an intense...
Alto Adige
Winery Notes:
This wine is all the rage right now, an international bestseller - especially as a major export to the Uni...
Alto Adige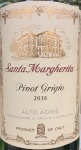 $26.97
$21.97
You Save: 19%
Winemaker Notes:
The wine is dry with intense aromas and appealing flavors of Golden Delicious apples and citrus with a ...