Please enter keywords and/or select from the filtering options below, then click search.
13 products in this category, displaying products 1 to 13.
(none)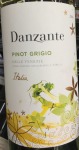 The Danzante Pinot Grigio boasts an intensive straw yellow. The bouquet is rich with aromas of tropical fruit, such as p...
Alto Adige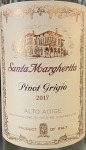 $26.97
$21.97
You Save: 19%
Winery Notes:
-This dry white wine has a straw yellow color. Its clean, intense aroma and bone-dry taste (with an appeal...
Alto Adige

$13.99
$11.97
You Save: 14%
Winemaker Notes:
Intense yellow in color with subtle copper highlights, this Pinot Grigio offers layered aromas of fresh...
Tre Venezie
$11.99
$9.97
You Save: 17%
Pinot Grigio thrives in the Alpine air of northeastern Italy, and this version from Kris is no exception. The expression...
Tre Venezie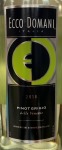 $10.97
$8.97
You Save: 18%
"Ecco Domani Pinot Grigio offers light citrus and delicate floral aromas, tropical fruit flavors and a crisp, refreshin...
Sicily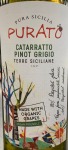 Winery Notes:
"Varietals: 60% Cataratto, 40% Pinot Grigio. No artificial fertilizers or pesticides are used in the viney...
Veneto
100% Pinot Grigio from 15 year-old, estate-grown vines planted in alluvial soils, rich in clay. Upon arrival in the cell...
Friuli-Venezia-Giulia
91pts-James Suckling:
"Plenty of spice and dried lemon character with peach follow through to a full body and an intense...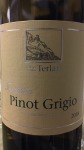 $21.99
$19.97
You Save: 9%
#87 on The Wine Spectator's Top 100 Wines of 2019!
90 pts Wine Spectator
A creamy, light-bodied white, with mouthwaterin...
Tre Venezie
Winemaker Notes:
"With a pale straw color and delicate green tints, the wine has full and complex aromas of pears, exoti...
Alto Adige
Winery Notes:
This wine is all the rage right now, an international bestseller - especially as a major export to the Uni...