Please enter keywords and/or select from the filtering options below, then click search.
5 products in this category, displaying products 1 to 5.
Oregon

With 2015 being a hot year, our Pinot Gris basked in the sunshine, and produced great intensity of flavor on the nose an...
Alto Adige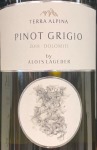 $14.99
$12.97
You Save: 13%
Winery Notes:
"Pinot Grigio, also called Grauburgunder or Pinot Gris, is currently the most commonly cultivated white wi...
Finger Lakes
Tasting Notes:
A light citrus nose is backed by aromas of pear and mineral. Mango mixes with star fruit on the palate, c...
California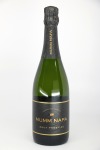 91pts-Wine Spectatore: #54 TOP 100
"Packs in a lot of complexity, with aromas of apple, fresh ginger and rubber that lea...
Vougeot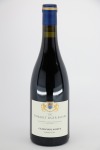 From a .72 ha parcel on the Vosne side near the top. The wines are aged on their lies between 12 and 18 months, dependin...