Please enter keywords and/or select from the filtering options below, then click search.
7 products in this category, displaying products 1 to 7.
Alto Adige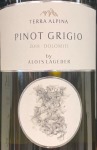 $14.99
$12.97
You Save: 13%
Winery Notes:
"Pinot Grigio, also called Grauburgunder or Pinot Gris, is currently the most commonly cultivated white wi...
Alsace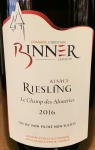 $21.99
$18.97
You Save: 14%
Organic / Natural / Orange Wine

Pinot Gris, Riesling
Alsace

$19.99
$17.97
You Save: 10%
93 pts Wine Enthusiast
A touch of ripe Mirabelle plum joins the pear fruit on the nose. The resolutely dry palate holds ...
Oregon
$13.99
$11.97
You Save: 14%
90 pts Wine Enthusiast
A change of owners (from King Estate to Foley Family) has not changed the success or style of thi...
Oregon

91 pts Vinous
Extremely pale, vaguely hazy onion skin. Ripe pear, melon and hyacinth scents are complemented by a subtle...
California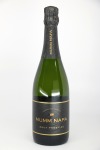 91pts-Wine Spectatore: #54 TOP 100
"Packs in a lot of complexity, with aromas of apple, fresh ginger and rubber that lea...
Vougeot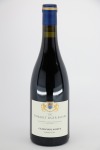 From a .72 ha parcel on the Vosne side near the top. The wines are aged on their lies between 12 and 18 months, dependin...