Please enter keywords and/or select from the filtering options below, then click search.
11 products in this category, displaying products 1 to 11.
Oregon

With 2015 being a hot year, our Pinot Gris basked in the sunshine, and produced great intensity of flavor on the nose an...
Willamette Valley
Winemaker Notes:
Our flagship wine, King Estate Willamette Valley Pinot Gris, reflects an excellence recognized worldwid...
Mendocino

Alto Adige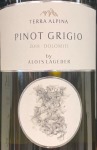 Winery Notes:
"Pinot Grigio, also called Grauburgunder or Pinot Gris, is currently the most commonly cultivated white wi...
Slovenia
$19.99
$17.97
You Save: 10%
Organic / Biodynamic / Orange Wine

Certificated biological farming from Slovenia. 5 day maceration, spontaneous ferment...
Finger Lakes
Tasting Notes:
A light citrus nose is backed by aromas of pear and mineral. Mango mixes with star fruit on the palate, c...
Oregon
90pts-Wine Enthusiast:
"Lush and creamy as soon as it hits the palate, this fine value is packed with flavors of fresh-s...
Loire Valley - Sancerre

Winemaker Notes:
"The light rose coloured with a silver appearance tantalizes the taste buds beautifully intensity in sh...
California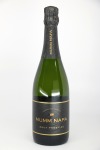 91pts-Wine Spectatore: #54 TOP 100
"Packs in a lot of complexity, with aromas of apple, fresh ginger and rubber that lea...
Vougeot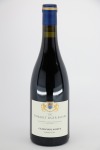 From a .72 ha parcel on the Vosne side near the top. The wines are aged on their lies between 12 and 18 months, dependin...
Vougeot

We are fortunate to be at the top of the label at the foot of the castle. It is the most visited of all the vineyards Cl...