Please enter keywords and/or select from the filtering options below, then click search.
2 products in this category, displaying products 1 to 2.
Western Cape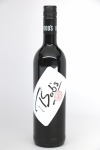 Winemaker Notes:
Created in 1925, Pinotage was born from the union of Pinot Noir and Cinsault - or rather, "the debutant...
South Africa
Winemaker Notes:
Deep ruby red colour. Hints of mocha and spice on the nose complemented by dark berry fruit. Red berrie...