Please enter keywords and/or select from the filtering options below, then click search.
3 products in this category, displaying products 1 to 3.
Puglia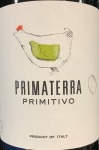 The pretty, brambly terrain of Puglia, dotted at once with Baroque churches and wild growing prickly pear on the side of...
Apulia
The sustainably farmed vineyards are located in in the eastern part of Puglia in the Taranto region. The bush trained vi...
Puglia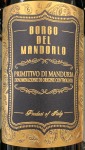 Borgo del Mandorlo Description:
BORGO DEL MANDORLO is a tribute to Apulia, to its history. In the Roman times, Pliny the...