Please enter keywords and/or select from the filtering options below, then click search.
42481 products in this category, displaying products 1 to 24.
Galicia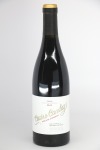 $39.99
$36.97
You Save: 8%
93+ pts Wine Advovcate
The 2018 Finca El Curvado comes from five small plots of a single vineyard, the same vineyard tha...