Please enter keywords and/or select from the filtering options below, then click search.
12 products in this category, displaying products 1 to 12.
Molise
$9.99
$8.97
You Save: 10%
Made from 100% Sangiovese grown in the Ramitello and Martarosa vineyards and handharvested
in October, this wine is aged...
Montalcino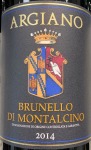 93 pts Wine Advocate
Argiano is one of the most important estates in Montalcino. It is located in the southwest quadran...
Marche

A fruit forward soft Sangiovese and Montepulciano blend with medium tannins. This dry Italian red is perfect for weeknig...
Veneto

90 pts Wine Spectator
Notes of black cherry preserves, delicate spice and fig cake are rich and fragrant in this elegant...
Tuscany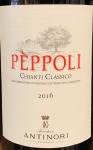 Winery Notes:
"90% Sangiovese, 10% Merlot and Syrah. Ruby red in color with purple highlights, the wine shows intensely ...
Tuscany
$14.99
$13.47
You Save: 10%
This wine came in fifth place in our 2019 vintage Rosé Taste Off!
If the Rosé taste-off was judged on aromatics alone,...
Tuscany
$17.99
$15.97
You Save: 11%
Organic

92 pts Vinous
The 2016 Chianti Classico is gorgeous. Wild cherry, tobacco, cedar, smoke and earthy notes give t...
Tuscany

This is an elegant, classic expression of Sangiovese. The vibrancy and freshness impresses with bright acidity that will...
Tuscany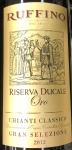 $34.97
$30.97
You Save: 11%
Winery Notes:
Ruby red with garnet hues. An intense impact with powerful notes of cherry, plum and violet opens a bouque...
Tuscany

$15.99
$13.97
You Save: 13%
Giorgio Rivetti, the man who never sleeps, is at it again! His quest to make great wine has taken him from Piedmont to T...
Tuscany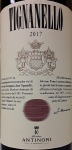 $129.99
$119.97
You Save: 8%
95 pts Vinous
The 2017 Tignanello is dense, exotic and flamboyant. Red berry fruit, cherries in liqueur, blood orange, w...
Montalcino

$64.99
$59.97
You Save: 8%
94 pts Wine Advocate
The Neri family has created a classic expression of Sangiovese from a classic vintage, while remai...