Please enter keywords and/or select from the filtering options below, then click search.
14 products in this category, displaying products 1 to 14.
Molise
$9.99
$8.97
You Save: 10%
Made from 100% Sangiovese grown in the Ramitello and Martarosa vineyards and handharvested
in October, this wine is aged...
Tuscany
"The wine opens with a ruby red color with violet tinges. It has a full and intense fragrance with hints of red fruit wh...
Montalcino

93 pts Wine Advocate
Argiano is one of the most important estates in Montalcino. It is located in the southwest quadran...
Tuscany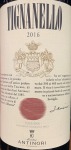 $129.99
$119.97
You Save: 8%
98 pts Vinous
The 2016 Tignanello is flat out stunning. Dark, dense and resonant, the 2016 is a wonderfully complete win...
Tuscany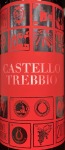 $11.99
$10.97
You Save: 9%
Winemaking Notes:
As is true for all wines of this celebrated Tuscan DOCG, Chianti del Castello del Trebbio commands its...
Tuscany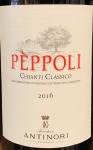 Winery Notes:
"90% Sangiovese, 10% Merlot and Syrah. Ruby red in color with purple highlights, the wine shows intensely ...
Montalcino
Wine Advocate 93 pts
The 2013 Brunello di Montalcino is a smooth and silky interpretation of Sangiovese. It plays the el...
Tuscany
This wine has aromas of juicy red berry fruit. Medium-bodied and soft on the palate, with balanced acidity and ripe tann...
Tuscany
$89.99
$79.97
You Save: 11%
This is a half bottle (375ml).

97 pts Wine Spectator
Red Ripe, with mulberry, plum, black cherry, mineral and spice fla...
Tuscany
This is an elegant, classic expression of Sangiovese. The vibrancy and freshness impresses with bright acidity that will...
Tuscany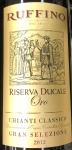 $34.97
$30.97
You Save: 11%
Winery Notes:
Ruby red with garnet hues. An intense impact with powerful notes of cherry, plum and violet opens a bouque...
Tuscany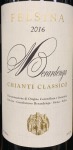 92 pts Wine Advocate
This is an excellent vintage in Chianti Classico that shows especially well in the simple, more acc...
Veneto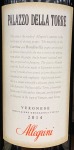 91pts-Wine Enthusiast:
"Aromas of ripe black-skinned fruit and exotic spice are front and center on this delicious red. ...
Tuscany

$23.99
$19.97
You Save: 17%
92 pts Wine Spectator
Aromas of green tomato and tomato leaf segue into plum and cherry flavors in this concentrated red...