Please enter keywords and/or select from the filtering options below, then click search.
14 products in this category, displaying products 1 to 14.
Other - Southern Italy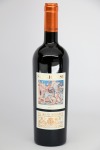 Made from 100% Sangiovese grown in the Ramitello and Martarosa vineyards and handharvested
in October, this wine is aged...
Tuscany
$9.99
$7.97
You Save: 20%
Tuscany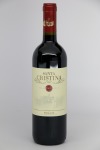 "The wine opens with a ruby red color with violet tinges. It has a full and intense fragrance with hints of red fruit wh...
Other Northern Italy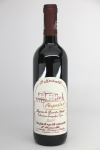 $19.99
$16.97
You Save: 15%
Organic / Biodynamic

60% Sangiovese, 20% Canaiolo, 20% Ciliegiolo from Liguria
Veneto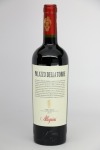 90 pts Wine Spectator
Notes of black cherry preserves, delicate spice and fig cake are rich and fragrant in this elegant...
Tuscany
Winery Notes:
"90% Sangiovese, 10% Merlot and Syrah. Ruby red in color with purple highlights, the wine shows intensely ...
Tuscany
$14.99
$12.97
You Save: 13%
"The Mazzei 2018 Poggio Badiola is a blend of Sangiovese, Merlot and Petit Verdot that reveals soft cherry and blackberr...
Tuscany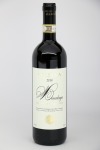 $25.99
$21.97
You Save: 15%
91 pts Wine Advocate
The Felsina 2018 Chianti Classico Berardenga is a toned and delicate expression of 100% Sangiovese ...
Tuscany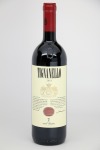 $139.99
$129.97
You Save: 7%
98 pts Wine Advocate
This wine brought to mind precise imagery of tailcoats, striped dress pants, wingtip collar shirts...
Tuscany
$34.97
$30.97
You Save: 11%
Winery Notes:
Ruby red with garnet hues. An intense impact with powerful notes of cherry, plum and violet opens a bouque...
Tuscany
$15.99
$13.97
You Save: 13%
Giorgio Rivetti, the man who never sleeps, is at it again! His quest to make great wine has taken him from Piedmont to T...
Tuscany
$23.99
$19.97
You Save: 17%
91 pts Vinous
The 2019 Le Volte dell'Ornellaia is terrific. Bold, juicy and wonderfully expressive, the 2019 will drin...
Tuscany
$58.99
$52.97
You Save: 10%
95+ pts Wine Advocate
Bold cherry, dried raspberry and myrtle add to the intensity and the brightness of the bouquet. Th...
Other - Southern Italy
$15.99
$13.97
You Save: 13%
This fresh, zesty red blend offers a pleasing mix of fruit, earth and spice tones. Plush red cherry and plum flavors mel...