Please enter keywords and/or select from the filtering options below, then click search.
4 products in this category, displaying products 1 to 4.
Alto Adige
Winery Notes:
This wine is all the rage right now, an international bestseller - especially as a major export to the Uni...
Alto Adige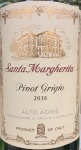 $24.99
$20.97
You Save: 16%
Winemaker Notes:
The wine is dry with intense aromas and appealing flavors of Golden Delicious apples and citrus with a ...
Alto Adige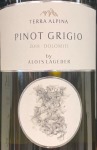 $14.99
$12.97
You Save: 13%
Winery Notes:
"Pinot Grigio, also called Grauburgunder or Pinot Gris, is currently the most commonly cultivated white wi...
Tre Venezie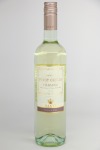 Winemaker Notes:
Santi Pinot Grigio thrives in the Valdadige vineyard, situated along the Adige Valley. A close-focused ...