Please enter keywords and/or select from the filtering options below, then click search.
7 products in this category, displaying products 1 to 7.
Rueda

Winemaker's Notes:
From free-run juice, the new wine is racked into large, centuries-old subterranean oak vessels prior ...
La Mancha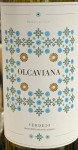 Organic
The grapes for this wine are sourced from vineyards grown according to organic growing criteria in a balanced, c...
Rueda
Refreshing and elegant wine. Its bouquet is intense, clean and floral with notes of tropical fruit. Good balance and ...
Castilla y Leon
$29.99
$26.97
You Save: 10%
QUALITY WHITE WINE, AGED FOR 7 MONTHS IN FRENCH ALLIER OAK CASKS. AROMATIC NOTES AND HINTS OF RIPE FRUIT CAN BE PERCEIVE...
Castilla y Leon

$18.99
$15.97
You Save: 16%
A limited edition Rosé, fresh, fruity, subtle and joyful, a delicate caress.It is multivarietal made with local and int...
Rueda
Winemaker notes:
"Green-yellow colour. On the nose, it is very aromatic with tomato leaf notes, floral aromas and nuance...
Ribera del Duero
Winemaker Notes:
"Cherry colour with garnet rim, bright and intense. Red fruit expression, powerful, elegant, dry stone,...