Please enter keywords and/or select from the filtering options below, then click search.
8 products in this category, displaying products 1 to 8.
Rueda
Winemaker's Notes:
From free-run juice, the new wine is racked into large, centuries-old subterranean oak vessels prior ...
Rueda

Bodegas Naia is located in the village La Seca, which is considered the Grand Cru of the D. O. Rueda and where some of t...
La Mancha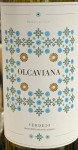 $9.99
$7.97
You Save: 20%
Organic
The grapes for this wine are sourced from vineyards grown according to organic growing criteria in a balanced, c...
Rueda
Refreshing and elegant wine. Its bouquet is intense, clean and floral with notes of tropical fruit. Good balance and ...
Castilla y Leon
$29.99
$26.97
You Save: 10%
QUALITY WHITE WINE, AGED FOR 7 MONTHS IN FRENCH ALLIER OAK CASKS. AROMATIC NOTES AND HINTS OF RIPE FRUIT CAN BE PERCEIVE...

$23.99
$19.97
You Save: 17%
Natural Wine / Orange Wine

Castilla y León, Spain - Grape Varieties: Godello, Verdejo Chasselas
We are Maribel and Jua...
Rueda
Winemaker notes:
"Green-yellow colour. On the nose, it is very aromatic with tomato leaf notes, floral aromas and nuance...
Ribera del Duero
Winemaker Notes:
"Cherry colour with garnet rim, bright and intense. Red fruit expression, powerful, elegant, dry stone,...