Please enter keywords and/or select from the filtering options below, then click search.
8 products in this category, displaying products 1 to 8.
Jumilla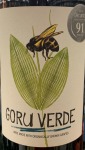 Decanter 91 pts
Black cherry with purple violet hues. Clean, fragant with bouquet of spice box, violets and blueberry.Sm...
Jumilla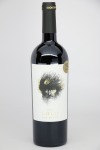 $13.99
$11.97
You Save: 14%
93 pts Wine Spectator
This red is sleek and solid, in the modern style. Bright cherry, berry and currant flavors mingle ...
Jumilla
Review is on the 2017 vintage.
90 pts Vinous
With its suave blend of rich dark fruit and energetic floral and spice qual...
Jumilla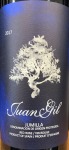 $32.99
$27.97
You Save: 15%
Lots of licorice and a hint of tar on the nose, the black fruit needing some time to emerge. Generous, supple tannins on...
Jumilla

$16.99
$12.97
You Save: 24%
Wine Spectator Top 100 Wine Value of 2020

92 pts Wine Spectator
This bold red features a thick, rich texture, with ripe...
Murcia
93 pts Wine Advocate
I also tasted the following vintage, the 2018 Juan Gil (silver label), from a cooler and rainier, m...