Please enter keywords and/or select from the filtering options below, then click search.
11 products in this category, displaying products 1 to 11.
Jumilla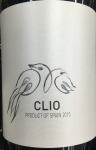 $42.99
$39.97
You Save: 7%
Jumilla
$18.99
$14.97
You Save: 21%
Single-vineyard Monastrell that are 35 to 50 year-old ungrafted vines from the northern part of Jumilla. The fresh soils...
Jumilla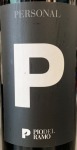 Very intense dark cherry red, with garnet reflections. Intense aroma that combines notes of ripped fruits with the toast...
Jumilla

Paraje Marín

The area called Estrecho de Marín, where the Viña Elena bodega is located, lies in a valley flanked by ...
Jumilla
"A polished texture carries harmonious flavors of black cherry, licorice, fresh herbs and earth in this focused red, wit...
Jumilla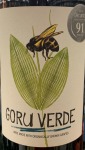 Decanter 91 pts
Black cherry with purple violet hues. Clean, fragant with bouquet of spice box, violets and blueberry.Sm...
Murcia
Winery Notes:
Grapes used to produce this wine come from old vineyards. Chalky and stony soils, poor in nutrients, are i...
Jumilla

$16.99
$12.97
You Save: 24%
91 pts Wine Spectator
This bold red is intense and expressive. Cassis and blueberry flavors mingle with cola, cocoa and ...
Jumilla
90 pts Vinous
With its suave blend of rich dark fruit and energetic floral and spice qualities, this juicy Spanish red w...