Please enter keywords and/or select from the filtering options below, then click search.
13 products in this category, displaying products 1 to 13.
Mosel

"Dr. Loosen's non-estate wine embodies the elegant and racy style of classic Mosel Riesling. It is refreshing and frui...
Mosel
Winery Notes:
"This fine Riesling wine offers an extraordinary premium wine quality. With forward fruit and floral aroma...
Mosel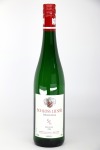 $16.99
$14.97
You Save: 12%
The 2017 SL Trocken is about as fine an estate Riesling bottling as one could ask for and will be an excellent value in ...
Germany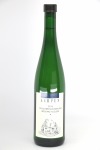 From the Mosel Fine Wines Review, with 91 points
This offers a nicely complex nose of apricot, mango, peach and almond....
Mosel

$104.99
$96.97
You Save: 8%
94 pts Wine Advocate
The 2016 Wehlener Sonnenuhr Spätlese (AP 23 17) is still discreet, floral and finely mineral rathe...
Mosel
$14.99
$11.97
You Save: 20%
Weinhof Sankt Anna is a small, family-run winery established by the Schwaab-Pfeiffer family more than a century ago in t...
Mosel

$19.99
$16.97
You Save: 15%
91 pts James Suckling
Green apples, pear drops and chamomile are in play here. Lightly off-dry with some softness and a ...
Rheingau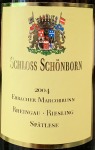 Wine Spectator
Rated 90
Sleek and electric, this white sports lemon candy, apple and mineral aromas and flavors on a lig...
Finger Lakes
N. Kendall wines was founded in 2011 by Finger Lakes native Nathan Kendall. He is an internationally trained Winemaker ...
Germany
$31.99
$25.97
You Save: 19%
92 pts Wine Advocate
The 2016 Graacher Domprobst Riesling Spätlese Feinherb Alte Reben (AP 23 17) is clear but still pr...
Mosel

$21.99
$18.97
You Save: 14%
90 pts Wine Advocate
From higher and cooler plots on red slate, the 2018 Longuicher Herrenberg Riesling Kabinett offers ...
Mosel

Forstmeister Geltz-Zilliken was established in 1742. Maintenance of traditions and the high standards of the estate's ...
Finger Lakes

$19.99
$17.97
You Save: 10%
The New York Times article: 20 Under $20: Minimal Effort, Maximum Pleasure.

Nathan Kendall is a native of the Finger La...