Please enter keywords and/or select from the filtering options below, then click search.
14 products in this category, displaying products 1 to 14.
Mosel

$13.99
$11.97
You Save: 14%
Off Dry
Mosel

"Dr. Loosen's non-estate wine embodies the elegant and racy style of classic Mosel Riesling. It is refreshing and frui...
Mosel
Winery Notes:
"This fine Riesling wine offers an extraordinary premium wine quality. With forward fruit and floral aroma...
Mosel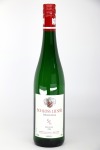 $16.99
$14.97
You Save: 12%
The 2017 SL Trocken is about as fine an estate Riesling bottling as one could ask for and will be an excellent value in ...
Mosel

$49.99
$42.97
You Save: 14%
93 pts Wine Spectator
Well-structured and harmonious, with a silky mouthfeel, this is very charming, yet powerful and ex...
Germany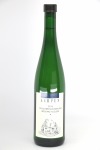 From the Mosel Fine Wines Review, with 91 points
This offers a nicely complex nose of apricot, mango, peach and almond....
Mosel

$104.99
$96.97
You Save: 8%
94 pts Wine Advocate
The 2016 Wehlener Sonnenuhr Spätlese (AP 23 17) is still discreet, floral and finely mineral rathe...
Mosel

$19.99
$16.97
You Save: 15%
91 pts James Suckling
Green apples, pear drops and chamomile are in play here. Lightly off-dry with some softness and a ...
Rheingau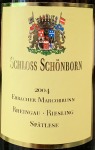 Wine Spectator
Rated 90
Sleek and electric, this white sports lemon candy, apple and mineral aromas and flavors on a lig...
Mosel

$49.99
$45.97
You Save: 8%
93 pts Vinous
Scents of quince and apple jelly are accompanied by a surprisingly greenhouse-like evocation of diverse fl...
Finger Lakes
N. Kendall wines was founded in 2011 by Finger Lakes native Nathan Kendall. He is an internationally trained Winemaker ...
Mosel

$21.99
$18.97
You Save: 14%
90 pts Wine Advocate
From higher and cooler plots on red slate, the 2018 Longuicher Herrenberg Riesling Kabinett offers ...
Mosel

Forstmeister Geltz-Zilliken was established in 1742. Maintenance of traditions and the high standards of the estate's ...
Finger Lakes

$19.99
$17.97
You Save: 10%
The New York Times article: 20 Under $20: Minimal Effort, Maximum Pleasure.

Nathan Kendall is a native of the Finger La...