Please enter keywords and/or select from the filtering options below, then click search.
13 products in this category, displaying products 1 to 13.
Willamette Valley
$18.99
$15.97
You Save: 16%
We source our fruit from several of the finest vineyards in the Willamette Valley, it is this combination of grapes from...
Willamette Valley
Winemaker Notes:
Our flagship wine, King Estate Willamette Valley Pinot Gris, reflects an excellence recognized worldwid...
Oregon
90pts-Wine Enthusiast:
"Lush and creamy as soon as it hits the palate, this fine value is packed with flavors of fresh-s...
American Gin
Aviation is a craft gin from Portland, Oregon. It uses seven botanicals - cardamom, coriander, French lavender, anise s...
Oregon

With 2015 being a hot year, our Pinot Gris basked in the sunshine, and produced great intensity of flavor on the nose an...
Oregon

$37.99
$34.97
You Save: 8%
91 Vinous Media
Bright red. Vibrant red berry and floral aromas are complicated by suggestions of Asian spices and smoky...
Willamette Valley

Organic / Natural

Joe Swick is a 5th generation Oregonian, born and raised in Portland. He got into the wine business w...
Oregon

Winemaker Notes:
A beautiful vintage and a commitment to quality winemaking is well reflected in this release of "Red Ca...
Speyside
For the maturation of this whisky, Glenfiddich adopted the "Solera" procedure from Spanish sherry production. Whiskies m...
Western Cape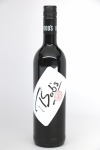 Winemaker Notes:
Created in 1925, Pinotage was born from the union of Pinot Noir and Cinsault - or rather, "the debutant...
Oregon
$85.97
$66.97
You Save: 22%
95+ pts Wine Advocate
Pale to medium ruby in color, the 2015 Pinot Noir Original Vines is a touch shy on the nose, with ...
Douro
$15.99
$13.97
You Save: 13%
This is a field blend of more than 25 traditional varieties (whites and reds mixed approximately 50% reds to whites.
The...
Dundee Hills

$89.99
$86.97
You Save: 3%
The 2015 Nysa starts very fragrant, elegant and enticing, with concentrated red fruit, strawberry and candied cherry. Al...