11 products in this category, displaying products 1 to 11.
London Dry
London Dry
Thai lemongrass and Vietnamese black peppercorns are added to the classic Sapphire botanical blend. Combined with Bomba...
London Dry
Ten botanicals are used in Bombay Sapphire: almond, lemon peel, liquorice, juniper berries, orris root, angelica, corian...
London Dry
Founded in the 18th century, Boodles is said to have been the favorite gin of Winston Churchill. It uses nine botanical...
London Dry
The twelve botanicals in Bulldog Gin are sourced from eight countries. Three of those are unique to Bulldog: Chinese lo...
London Dry
The bottle shape is based on the first 18th century English gin bottles and fifty pounds was, at that time, the annual t...
London Dry

London Dry
London Dry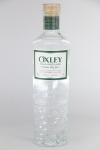 Oxley Cold Distilled Gin from England uses a total of 14 botanicals: juniper, grapefruit, lemon, oranges, meadowsweet, v...
London Dry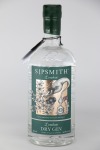 London Dry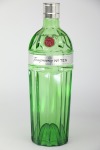 Crafted with the perfect martini in mind, the fresh citrus forward flavor profile of No. Ten (named for the still in whi...