9 products in this category, displaying products 1 to 9.
London Dry
Founded in 1863, Beefeater is still made in the heart of London. With big juniper character and strong citrus notes, th...
London Dry
London Dry
Ten botanicals are used in Bombay Sapphire: almond, lemon peel, liquorice, juniper berries, orris root, angelica, corian...
London Dry
Founded in the 18th century, Boodles is said to have been the favorite gin of Winston Churchill. It uses nine botanical...
London Dry
The twelve botanicals in Bulldog Gin are sourced from eight countries. Three of those are unique to Bulldog: Chinese lo...
London Dry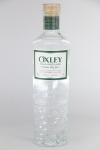 Oxley Cold Distilled Gin from England uses a total of 14 botanicals: juniper, grapefruit, lemon, oranges, meadowsweet, v...
London Dry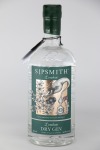 London Dry
Though the formula is a secret, the botanicals in the perennially popular Tanqueray are thought to be just four: juniper...
London Dry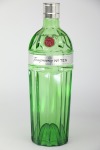 Crafted with the perfect martini in mind, the fresh citrus forward flavor profile of No. Ten (named for the still in whi...